8 Actors: 4 Female, 4 Male
Two Act
Running Time: 2 hours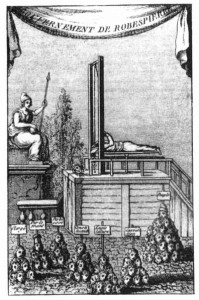 1789. The edge of the French Revolution, and a young Madame Tussaud (Marie Grosholz) is recalled from her post at the Palace of Versailles back to Dr. Curtius' Wax Salon in the heart of Paris.
Reunited with her mother and her mentor, she is introduced to the most influential persons in Paris, including Maximilien Robespierre, who takes a particular interest in her art. As the revolution descends into shadow, Marie is forced to confront the remains of those she has befriended – whose waxen images must be set with signs that identify them as 'patriots' or 'enemies'.
Waxworks is an exploration of the tales we are told, the heroes and villains we create — and the life of an extraordinary artist who developed the first world-wide brand in entertainment history.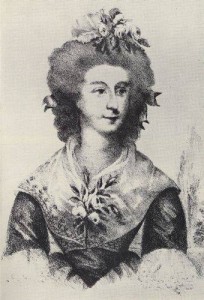 Marie Grosholtz 1778
Marie enters in her black dress and bonnet.
Marie: Once you have the beginning, you decide how to finish her. You choose the perfect fabric and have it sewn into the right length and shape. Position her limbs as if she were living. Pull out the mirrors and the candles and set everything up…just right. You light her. Cast shadows. Evoke pride and confidence, horror and pity. Then the time comes to present it all.
And, just in case they miss the point, you set signs up along the way.
Marie removes her black dress and bonnet.
Winner of the APN Award for Best New Play  2007