Commissioned by Watermark Theatre and the Canada 300 project, Downsizing will tour to 21 cities across Canada in 2015.
Cast: 1 woman, 1 man
15-20 minutes running time
Linda is pleased that they have chosen to downsize and move into a more compressed urban lifestyle. That is, until the new neighbour moves in. John misses his stuff and his ride-on lawn mower. While Linda puts together her potential court case outlining the litany of annoyances the foreign neighbour has subjected her to, John tries to ignore the whole thing. He is finally drawn in when the neighbour approaches the door, leaving them a mysterious package.
 As we live physically closer but with greater individual and cultural differences, how can we find the space that we need to live together?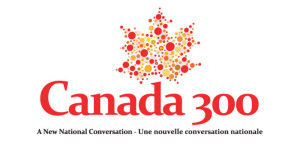 Based on current events, such as:
"A Feud Between Residents at this BC Seniors Condo is so Bizarre Even a Judge had a Hard Time Believing it was Real." http://news.nationalpost.com/2014/05/27/a-feud-between-residents-at-this-b-c-seniors-condo-is-so-bizarre-even-a-judge-had-a-hard-time-believing-it-was-real/
"Condo Owners Ordered to Sell Unit after Parking Spot Dispute that Wouldn't End" http://www.theglobeandmail.com/news/british-columbia/condo-owners-ordered-to-sell-unit-after-parking-spot-dispute-that-wouldnt-end/article18660988/
"Condo owner wins counter-claim judgment against obnoxious next door neighbour who complained about noise from piano playing" http://blog.myleakycondo.com/index.php?op=ViewArticle&articleId=5289&blogId=1060
 "The Upside to Downsizing" http://www.vancouversun.com/business/upside+downsizing/7816141/story.html